Dr Lee helped many patients achieve beautiful smiles and the best possible dental health!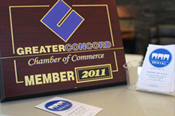 We offer a full range of cosmetic and restorative dentistry procedures
We offer a full range of cosmetic, preventative and restorative dentistry procedures, all of which can be combined in a smile makeover to help you dramatically transform your appearance and attain your ideal smile. Our entire office shares a passionate commitment to improving the dental health of patients. We use a team-focused approach to dental care which provides exceptional patient care and makes it possible for a patient-centered approach to dentistry.
We recommend routine preventive dental care visits two times a year
If you're looking for a dental office with an experienced dentist, a caring and competent staff, you can trust Downtown Concord Dental. Have you ever been intimidated merely by the cost of obtaining the brilliant, beautiful smile you have always wanted? Do you want to know more about your options to pay for your dentistry procedures? We take the time to listen to your concerns about your dental issues, answer your questions, respect your needs and most importantly, concerns about your budget.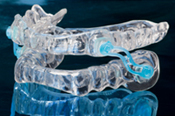 Get the brilliant, beautiful smile you have always wanted!
Downtown Concord Dental strongly believes in preventive dentistry as the best possible means of maintaining optimum oral health. Preventive dental care can help each member of your family maintain a beautiful, healthy smile by safeguarding against oral diseases, like dental decay, gum disease, or periodontal disease. Our goal is to prevent these diseases from happening in the first place or to catch the problems in their early stages when they are easier and less expensive to treat.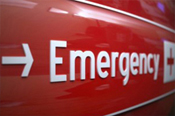 Dental emergencies can occur when you least expect it. And, more than likely, you cannot wait for an appointment.
When the unexpected happens and you need an emergency dentist in Concord, the experienced and compassionate experts at DCD are there to handle the problem. We know that emergencies happen, which is why we're there around the clock to handle your unexpected dental issues. We understand the importance of having dental professionals available to you when you need emergency care, not just when we happen to be in the office.

Don't suffer through a seemingly endless night of pain while waiting for a dentist who'll fit you in as soon as possible. Call us for emergency dentistry options any time of the day or night.